Loans ONLY For Students £100 - £3000
Helping students get credit since 2009
Representative Example: Amount of credit: £1000 for 12 months at £100.26 per month. Total repayment of £1203.12. Interest: £203.12 Interest rate: 35.6% pa (fixed). APR rates range from 22.3% APR to 52.5% Max APR. Any APR rate offered will relate to your circumstances. Credit broker not a lender. For help, please visit MoneyHelper.org.uk
Lenders Prefer To Lend To Students
Student Emergencies
It's happened to most of us at some point in our lives, we've run short of cash and need that little extra help.
Formed By Students
We know what students are looking for because we are run by current and former students, we can lend an empathetic ear.
Oldest Student Loan Site
As far as we know we are the oldest UK student focused loan site on the web, we registered our name in 2009.
Sameday Funding
In most cases, any loans issued through this site will be completed and the money sent the same working day.
Extra Financial Help
There are times when a student's finances are a bit short and they need to purchase an additional textbook or a course trip. In some cases, it may be the travel home, rent or even food for the table.
The key thing for students to be aware of is that even though our credit brokerage extends to them, these loans still have to be repaid. We would, therefore, recommend that any student considering a loan makes certain that they will be able to afford the repayments as they come due. These loans should not be used as a way to fund yourself through college or Uni.
Student Bailouts of up to £3000

Apply Online
Our application form is really simple to complete - 2 minutes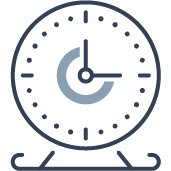 Receive A Decision
We will get you a real decision within a few minutes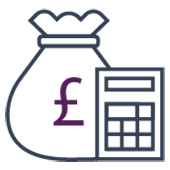 Agree Terms and Get Paid
Once approved, you review the offer and if happy the money is sent.
For those in education, it can often be challenging to be accepted for larger loans. For this reason, we have the option of short term funding. Usually, these will be up to a maximum of 9 months and £1000 or less.
Most students will pay them off when their next grant comes through. It's a more natural way to manage short term cash-flow problems without the need for debt (For those who need to borrow long term and for higher amounts, we have that option too).
These are not payday loans, we don't do them anymore. Those were loans that needed to be repaid over one month. On our site, borrowers can select the duration for the loan. The most common term for loans here is 6 months.
This is a relatively new product that is on offer through us. Up until 2017, the most extended term that a borrower could apply for was six months. Now we have loans available up to £3000 and over 24 months.
Students told us that they often preferred to defer the majority of their repayments until after they had left education, had a bit of time away and were in stable full-time employment.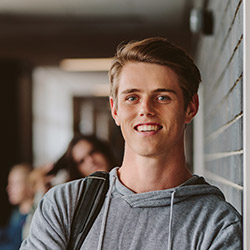 Charlie
Student at York Uni
I didn't think I would be accepted for my loan because I was a student. It's good to find a site that is dedicated to lending to students.I had my money within the hour, again not what I expected nut was more than happy. A big thank you to your team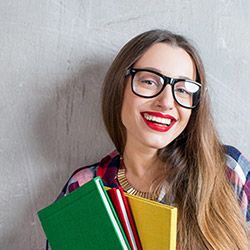 I didn't need a quick loan that the other sites were offering. I was in my final year and needed something more long term so that I could plan my outgoings for the next 9 months. I borrowed enough to get me to the end of my course. It allowed me to relax and concentrate on my exams.